Click on the book cover to order a print or e-version of the book!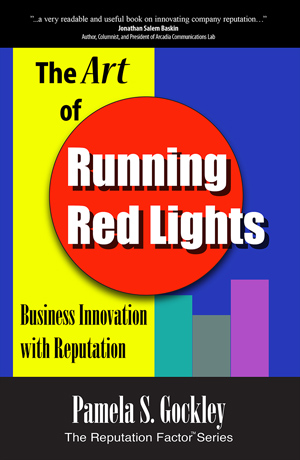 The Art of Running Red Lights
Business Innovation with Reputation
by Pamela S. Gockley

Special thanks to:
Contributing Authors
Robin Gray - The Law Offices of Robin Gray
Raymond Melcher - Marathon Capital Advisors
Dennis B. Pellegrini -NEXT Financial Group, Inc. Member FINRA/SIPC
Click on their company name for more information.
The second book in The Reputation Factor Series